OhioAutos.Net
1st Reg 2008
Expires 1/31/18
Reg Name.com
Global Rank: 6560765
Domain Links: 4044
Domain WebzyRank: 5.05
The auto industry helped build the US and they're not going away anytime soon. There's much for this domaim. Anyone who keeps up with US politics knows how big Ohio is and there are a lot of mechanics and some of them will succeed and open on the internet and a domain like this is what most of them will want and need. Other potential markets: Information Sites, Insurance Industry, Consumer Reports & Reviews etc.
Backlinks (EDU / GOV): 9706 (0 / 0)
Domains (EDU / GOV): 16 (0 / 0)
IP addresses (Class C subnets): 10 (10)
Related Domains For Sale:
ohionationallifeinsurance ($1,188)
autosboomerang.com ($1,624)
ohiofashion.com ($2,700)
Search Overview:
Avg Search Results (keyword): 248,000
Avg Search Results (sld): 4,000
Average Monthly Search Stats - Broad Match - ohio autos
Monthly Searches: 3,625
Cost Per Click: $2.10 USD
Ad Competition: medium
Data Age: Recent
Free push to Name.com account -  No website or web hosting
Paypal, Visa & Mastercard
MOST OFFERS CONSIDERED!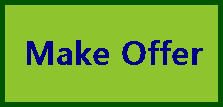 Current registrar

Name

Domain Expiry Date

1/31/18

Domain Age

9 Yrs.

Valuation detail

-

I am selling

Domain name Only
Payment Methods

PayPal, Visa, Mastercard

Returns Accepted

No
Public Questions
There are no messages posted.
You need to be logged in to ask the seller a question.
Click here to login